The Soul Man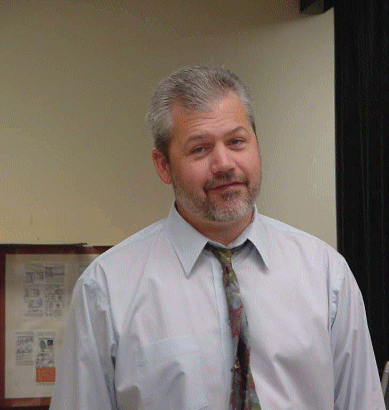 Like I was saying... I didn't care for teachers much. That is until I landed here in John's Graphic Technologies class. I wish every single one of my teachers had been a teacher like John. Had they been, I could have gone places.

John has a passion, a true love of teaching.. He makes you feel special even when you know you've screwed up or haven't quickly understood. Being 49 years old and not understanding alot... he still makes me want to try to learn, ( it takes me about a week longer than most for some things. )

It must be an extreme effort on his part not to bust out laughing, looking into us old guy's blank stares as we ask ourselves,


" Uhhh, what did he say?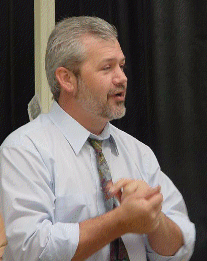 How did he come to that? "
Because he has such a short time to teach us, he must cram multiple lessons into our heads each week, ( he calls our brains, the drawers. ) My drawer is so full of his lessons it lost the ability to close, and has in fact jammed.

John and his wife have a sideline, I would like to tell you all about...
A couple of weeks ago, John gave me some tea his wife makes.. This what the bag has to say about it;
" This beautiful ruby red tea has vitamin C, minerals, natural sweeteners and warming herbs. The flavor is tangy and refreshing.
Drink hot or cold, anytime you need a pick me up. "
Use 2t per cup of water; Simmer or steep for 5 minutes.
Contains: Lemongrass, rasberry leaf, jasmine flowers, hibiscus flowers, parsley, lemon peel, rosemary, peppermint, blackberry leaf, lavender, ginger, stevia herb, licorice root.
Very tasty.. You can get some yourself. It is only a phonecall away.
Gold Mountain Herb Farm
Bremerton, WA 98312
360-275-7105


Enter Here

The tune is, " Soul Man "