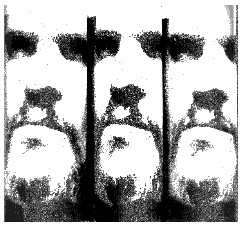 If you are planning an vacation to Washington State, be sure to include a Ferry ride to Seattle. You can drive or walk on, ( I recomend walking on, unless you are familar with where you want to go. ) The month of June I had the pleasure of riding the, M/V Wenatchee, ( Bainbridge Island to Seattle ) with my brother Steve and his daughter Andrea. What a plush ride it was. The Wenatchee is, 460' 2'' stem to stern and a 90' wide Beam. It holds, 2500 passengers and 218 cars and trucks. Check it all out at WA State Ferries.
I like to keep abreast of these boogers WA State L&I Having this link really gives me the creeps... No foolin'. It is kinda like having the Plague trapped in a mason jar, One little nudge.. And your life is messed up forever. Believe me, I know of which I speak.
This link should come in handy for my FELLOW COLLEGE MEN & WOMEN. It is a pretty handy Gov. website Dept. Of Licensing
This is a pretty handi State Highway Map to use. See where you are going, or where you have been. Plan your drive before you leave home.
And to balance out all of this, Washington State stuff. If you want to check out the rest of our Beautiful State be sure to use this Link for a, little trip into the Extraordinary.
I don't watch much tv. Don't have cable, not even an outdoor antenna... We Have some rabbit-ears that manage to pull in 3 stations, ( kinda... if you had 3D Glasses. ) Anyhow, I like to know the weather, not just for my corner of the globe but, my friends and family as well. NOAA You just can't get a better Weather, ( and a whole lot more ) link than this one.
When I was a Boy Scout I sure could have used this great, Knot Tying website authored by the Navy-League of Canada. What a great site ! ( This is knot a joke. )
There's something fishy going on out in space. Nasa has this cool little space-craft thing that they are going to land, ( crash into ) this comet waaaaaaay out in space. This is what they say about it,
" Deep Impact will explore the deep regions of the nucleus of comet Tempel 1 before, during, and after it impacts it, and return the observations to Earth. " Makes a fellow wonder why they want to know ?
Thanks goes to the ACME Laboratories for the cool text graphics found on every page of this site. Check it out... Ton's of interesting stuff on their webpage.
All the cool little text roll-over codes were made possible by, DynamicDrive Take a look at all the good things they have to offer, ( free. )
If you have a website and you want a nice, plain counter, Digits works for me.
Thanks go to TriPod for allowing me the space for this website. 50 Megs free, can't beat it.
If you want to do some serious searching, then I would like to recommend DogPile. I have been using it for over 3 years now... Suits me fine.
If you are like me, you have tired of those, Front-Page kind of websites and would like to make one of your own. I started out using the templets but, quickley bored with the lack of control I had and so, set out to learn how to write HTML Code. I did it and you can to. Bop over to Webmonkey and hit the books. Everything you need to learn, can be found here.
As you drag yourself out of bed, 5am... You look out the window and find it has snowed overnight and you watch your neighbor spin dougnuts down the street...... BEFORE you head out, check these
Traffic Cams first, might save you some pain and suffering when you find the traffic backed up to the, Purdy exit because that fool neighbor of yours spun out on the Narrows Bridge.
The tune is, Rapture